Designed To Perform
Rymar Synthetic Grass offers the rich look of real grass with our environmentally-friendly synthetic grass and turf products. Designed for the ever-changing Canadian climate, the use of breakthrough materials and processes in manufacturing ensures they will look and feel just as realistic and beautiful for years.
Easy installation
No mowing
No watering
No fertilizing
Great for pets
Commercial And Residential Landscape
The level of maintenance of a yard can make all the difference when it comes to how it looks and how clean it is. The fact is that maintaining a lawn takes a significant amount of time and effort. With our synthetic lawns be assured that the maintenance required is far less than with a conventional yard and is much safer.
Our synthetic grass will always have the fresh cut look . . . even in the winter. It is the ultimate way to enjoy a great looking yard without the regular maintenance. This grass requires no water, chemicals, fertilizers or insecticides and is great for pets. Furthermore, our synthetic products are anti-microbial so there is never a worry about harmful bacteria building up or allergic reactions caused by the grass.
Heat and frost resistant, UV stabilized
No harmful environmental effects
Non-flammable, anti-acid yarn resistant to chemical attacks
Great for landscaping applications, playgrounds and dog run areas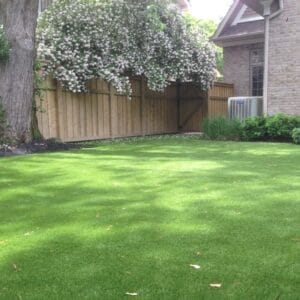 Contact us for advice, details,  and availability.