6 Pet-Friendly Landscaping Considerations
Make sure you consider your dog and cat when designing your landscaping projects.
When it comes to landscaping, many homeowners think only about what will look good from the street. However, if you have pets, it's important to also consider their needs when planning your outdoor space.
1- What are some of the benefits of pet-friendly landscaping?
Pet-friendly landscaping can provide a number of benefits for both you and your furry friends. It can help to keep your pet safe by providing a designated area for them to play and explore. You should also try to incorporate items such as flower beds, trellises, or raised beds in order to give your pet places they can climb on or jump onto. You might also want to consider including things like boulders, logs, and other natural features that will give your pet a place to hide or rest.
2- What features should you consider?
What plants should I use?
When you're deciding which plants to plant for your pet-friendly landscaping, you will want to try to include a variety that will both provide protection from the heat and sun as well as help control insects. Try choices such as rosemary, lavender, pennyroyal, catmint, sage, thyme, lemon balm, marjoram, eryngiums or flowering shrubs. Certain trees can also provide shade and make it easier to pick up pet droppings on the ground.
You can also create landscaping with a pet-friendly design by utilizing a fence around the area if you have a dog or ensuring there is enough space around the yard for your cat to play without being too close to the street or other dangers.
What about water features?
Water features are a great addition to pet-friendly landscapes and can provide your pet with a place to drink and play. If you include a fountain or pond, be sure to keep it free of fish that could be harmful if ingested by your pet. You might also want to consider adding a birdbath to your landscape as well.
What about gravel?
Gravel can be a great option for pet-friendly landscapes, as it is easy to clean up and doesn't attract insects like mulch can. You can place it around trees and plants to help define the space and make it more aesthetically pleasing.
What about lighting?
If you'll be using your pet-friendly landscape at night, you'll want to make sure it is well-lit. This will help keep your pet safe and also allow you to enjoy the space more when the sun goes down. You can use pathway lights, solar lights, or even strings of lights to achieve this effect.
What type of mulch or stones should I use?
There are many types of mulch and stones that you could use for your pet-friendly landscaping. The best type will depend on the plants and yard you plan to use it in as well as preference. For example, bark chips might be a good option if you have larger trees or bushes because they are easy to walk on, but will break down over time. On the other hand, river rock might be a better choice if you have smaller plants because it doesn't get kicked around by animals or people.
3- How much room does my pet need?
Before you begin making changes to your yard, it's important to think about how much room your pets will need. Are they indoor cats that just like to lie in the sun or outdoor dogs that require space to run around? This can help determine what type of landscaping you should use and where.
If you have a large yard, you may want to consider creating an outdoor pet area. This could be anything from a simple patio with a few plants to a full-blown dog park complete with obstacles and toys. If your pet is small or likes to stay inside, try installing a pet door so they can come and go as they please.
What are my pet's favourite activities? While you'll need to provide an area for your pets to enjoy, it's important to understand what types of things they're interested in. This can help determine what type of pet-friendly landscaping will work best for them. For example, if your pet loves the water, try adding a pond or fountain so they can play and cool off. If they enjoy running around, consider putting in a few trees or shrubs for them to explore.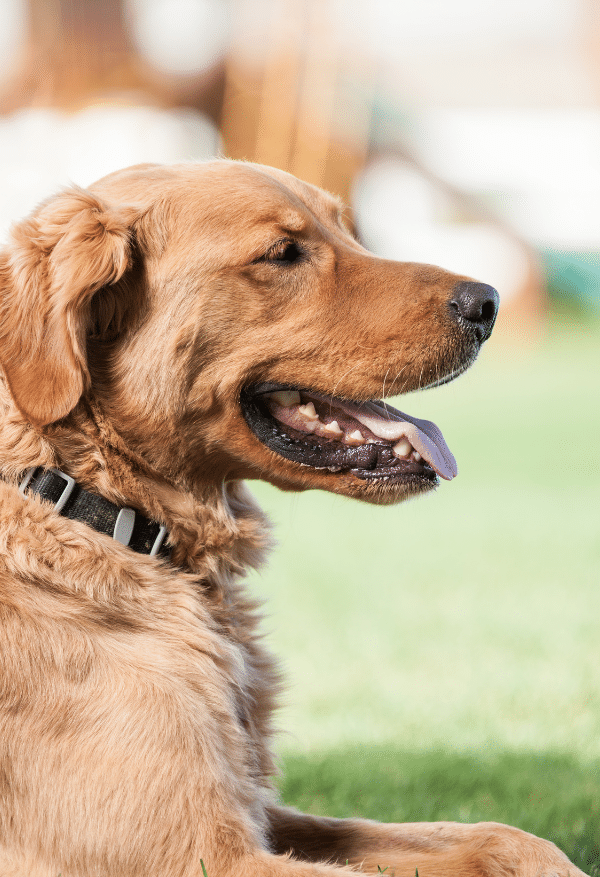 4- What essentials do I need to incorporate in my design?
While you don't want to add too many elements so your yard becomes overgrown, it's important to consider what essentials you'll need to incorporate into your design. For example, if your pet needs a place to sleep and eat, consider adding a few dog houses or even some shelves for them to sit on. If they enjoy spending time in the sun, make sure to include a few patches of grass or sand. And, if you're worried about them getting lost, be sure to add some fencing or a designated play area.
5- Do pets need extra protection from potential hazards?
No matter how careful you are, there are always potential hazards in the backyard that can injure or even kill your pet. Here are a few things to keep in mind when designing pet-friendly landscaping:
Keep water sources clean and free of algae.
Make sure all fencing is securely anchored and pet-proof.
Avoid using pesticides and other chemicals in the yard.
Create a designated play area for your pet.
Install fencing or barriers around ponds, pools, and other bodies of water.
Keep stairs and decks clear of areas that could potentially trap your pet.
Landscaping should be kept clear of sharp objects that could harm your pet.
Take extra precautions to protect pets that are smaller or less experienced, like puppies and senior dogs.
6- How can I keep my pet's area looking nice all year round?
Pet-friendly landscaping doesn't have to be bare and boring. With a little creativity, you can create an attractive and functional space that your pet will love. Here are a few ideas to get you started:
Include a variety of plants and trees that your pet can explore.
Install a sprinkler system or water feature for your pet to play in during the hot summer months.
Design a path through your garden that your pet can walk along or follow to get from one place to another. You could even add a small stone pathway, stepping stones, or raised planters filled with low-growing shrubs and flowers for them to enjoy walking on.
You might also consider adding a pet shelter or pergola to provide shade and a place for your pet to relax.
Is there anything else I need to know?
There are a few other things to keep in mind when designing your pet-friendly landscape. For example, you may want to install a fence or barrier around ponds, pools, and other bodies of water to keep your pet from accidentally falling in. You'll also need to keep stairs and decks clear of areas that could potentially trap your pet. And, lastly, be sure to keep the landscaping free of sharp objects that could harm your pet.
With a little bit of planning and some creative ideas, you can create a safe and attractive backyard space for your pet to enjoy.
FAQ's – Pet-Friendly Landscaping
More common questions asked when designing landscaping for pets.
Can I Include A Garden In My Pet-Friendly Landscape?
Yes, you can definitely include a garden in your pet-friendly landscape. In fact, gardens can be a great way to add colour and interest to the yard while providing your pet with a place to explore. Just make sure to choose plants that are safe for pets and won't cause any harm if they decide to nibble on them.
What other Pet-Friendly features should I keep in mind?
If your pet spends a lot of time outdoors, make sure to add some water features like fountains or ponds. Not only will these provide them with something fun to play in, but they'll also help to reduce their temperature when it's hot outside. You may also want to consider adding some trees and shrubs, as these can provide shade and privacy for your pet.
Are you ready to include pet-friendly landscaping in your project?
Pet owners that include their furry friend's needs when landscaping really make the most of their yard. They enjoy their outdoor space and time a lot more
For ideas, contact us to speak to our product experts. They'll help you pick the perfect landscape lighting package for your landscape project.