How to Use Landscape Lighting to Make Your Outdoor Space Look Perfect
Your outdoor landscape is a place where you can escape the everyday hustle and bustle of life.
If you are looking for ways to make your outdoor space even more relaxing, adding decorative lighting could be just what you need. This list of inspirational ideas will make any outdoor space the perfect spot for curling up with a good book in the evening or hosting a barbecue with friends.
It's not uncommon for people to feel that their outdoor space lacks the perfect ambiance. Luckily, there are many ways to make your space look more appealing and inviting! For inspiration, check out these ideas that will help you transform your outdoor area into a place where you can spend quality time in the evening or host an event with friends. Illuminate for the right tone.
Hardscape Lighting
One of the easiest ways to decorate your outdoor space is by decorating the hardscape. This includes decorating paths, steps and patios with lighting.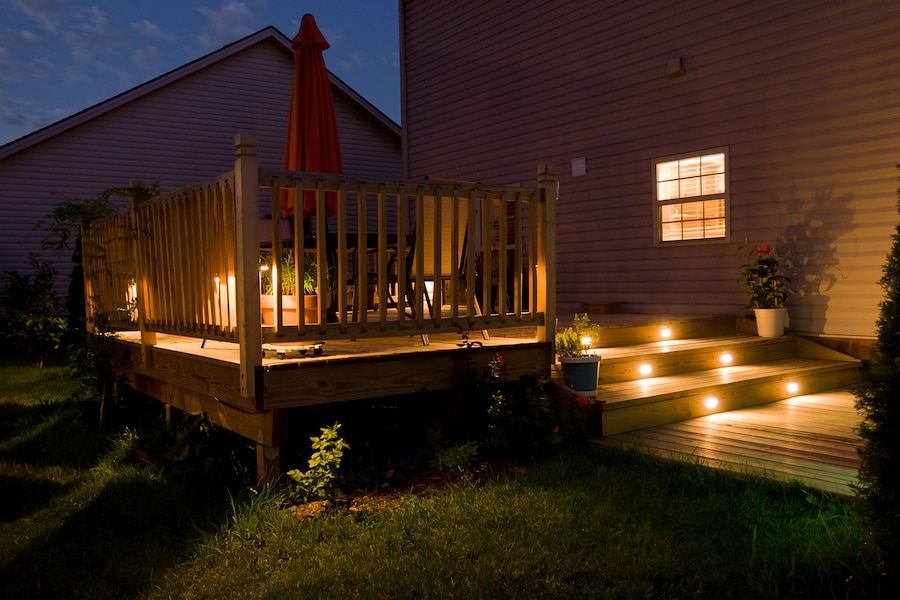 Deck & Patio Lighting
Lighting decks and patios in your landscape doesn't have to be expensive. Adding simple lighting like sconces or solar lights can transform the look of your decor without costing a lot. You can light your deck or patio with outdoor string lights to make it perfect for hosting events like barbecues and evening get-togethers.
---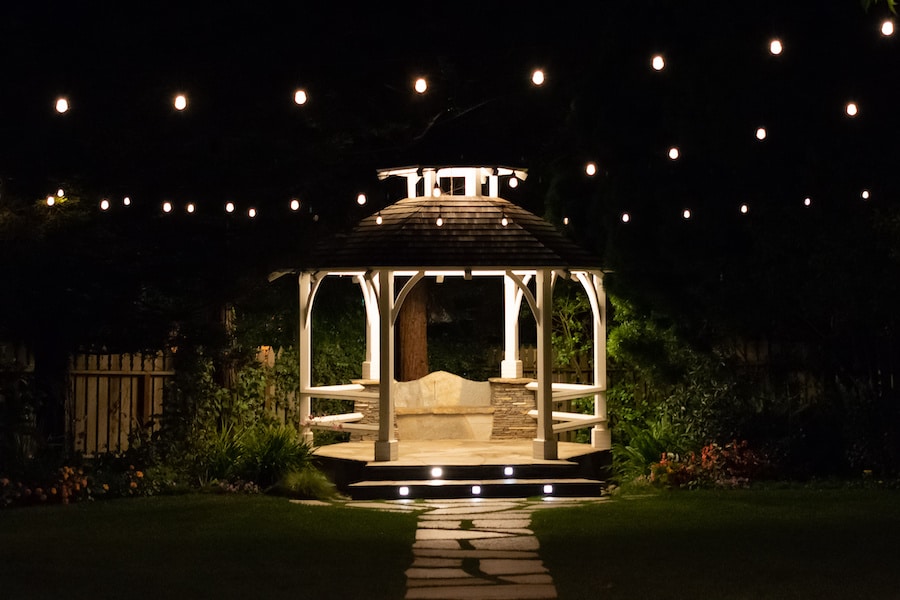 Step Lights
Another way to decorate steps is with stair lighting built into your stairs directly—a great way to decorate steps and add a decorative touch to decorating your outdoor space. Adding lighting to cement steps requires advanced planning. With step lights (led accent lights), you can adjust your lights to match your yard or garden decor to give it extra pop.
---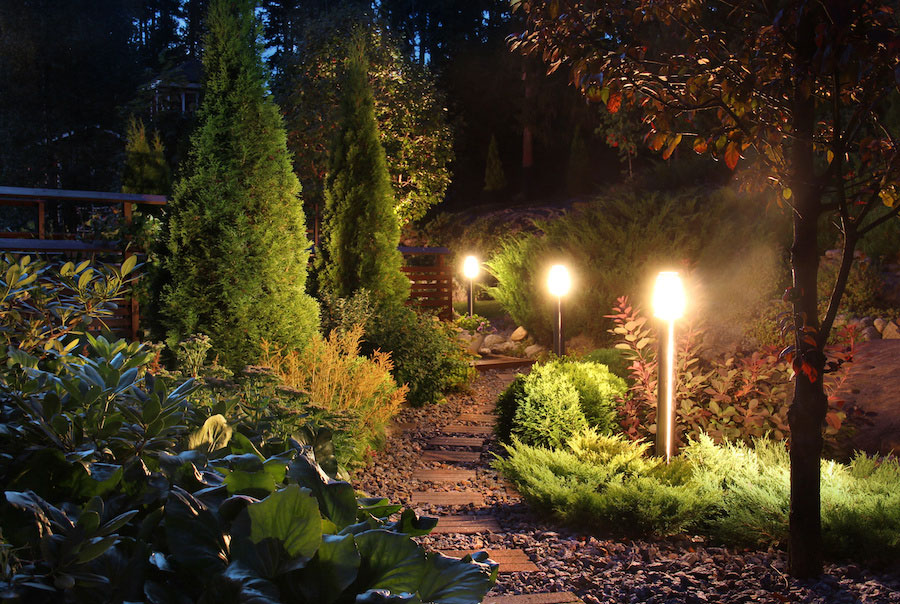 Path Lights
Path lights are essential for decorating a path or walkway in your landscape. Use this lighting to highlight trees, plants and decorative features you might have, such as a pond or water feature. You can also use them to decorate the path directly, creating a soft glow that is perfect for evening strolls and romantic outings.
Accent Lighting
Another way to use landscape lighting is by using accent lighting. Use accent lighting to decorate trees, plants and hardscape in your landscape. When decorating with accent lighting, it draws your attention to specific plants, features or decor in your yard. Great for large spaces and adds a professional touch to your outdoor space.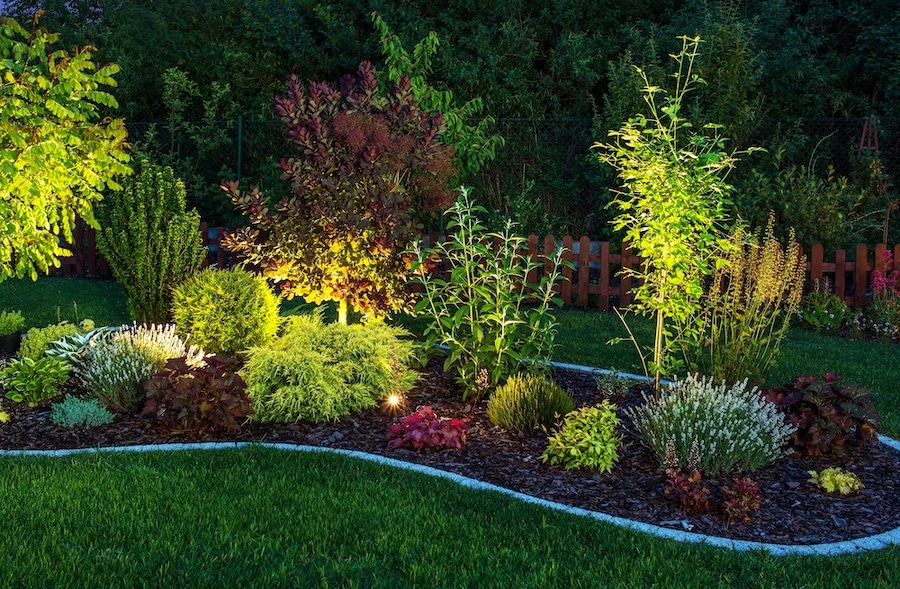 Accent Lights
Accent landscape lighting is perfect for decorating any features you have in your landscape. This type of decor typically uses LED light sources and can decorate pots, trees and more to add a touch of colour or accent in your yard without changing it.
The most popular way to add accent lighting to your landscape is by showcasing trees. When decorating a tree, you can use accent lighting to create an inviting glow that draws your eyes.
---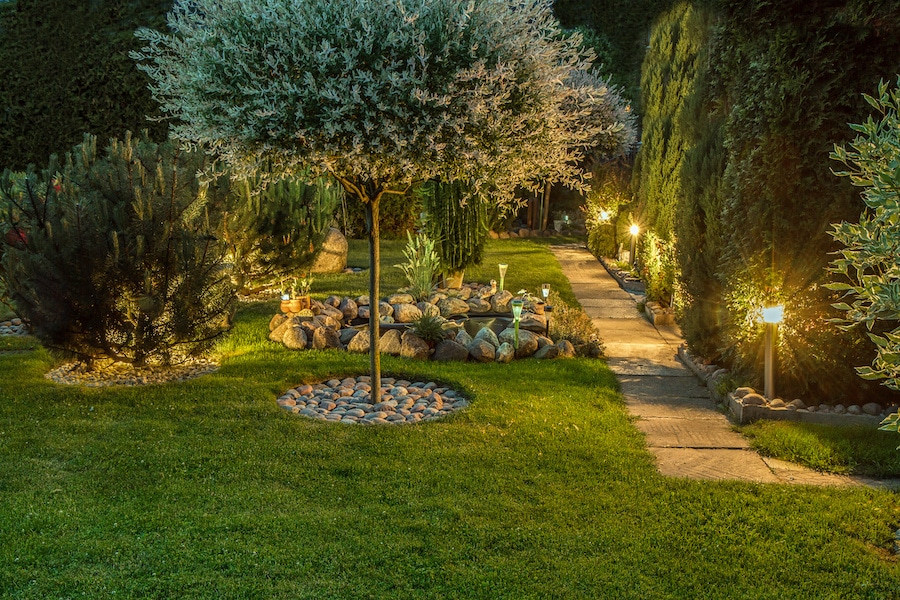 Cross Lighting
Cross lighting is an option used to decorate features you have in your yard easily. This type of lighting typically uses LED light sources and gives your landscape added dimension. Plus, you can use it to decorate the hardscape for an additional decorative touch.
---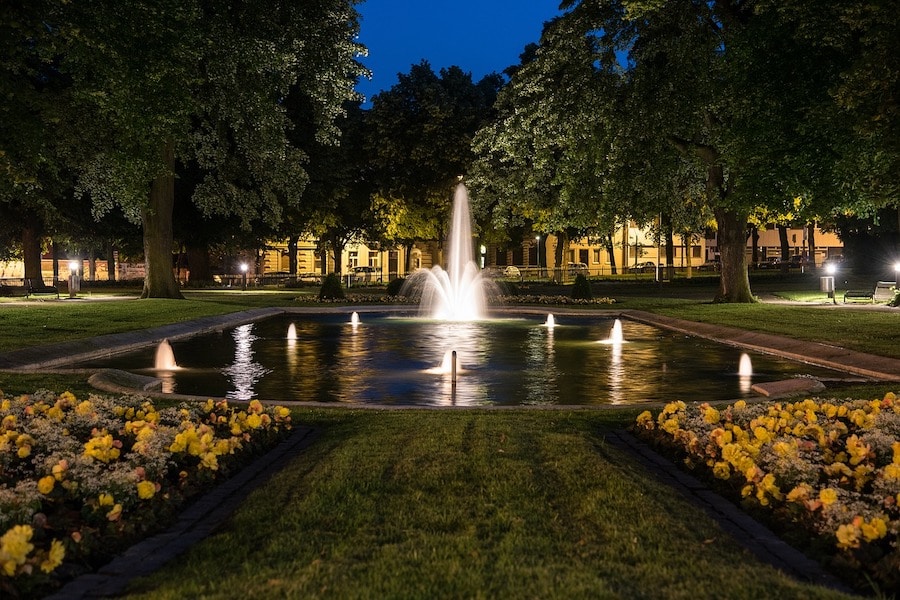 Fountain Lighting
Fountain lighting adds really cool colours and effects to a fountain or stream. This type of lighting is often placed on the bottom and emits an underwater light show with various colours. You can create any effect you can think of.
---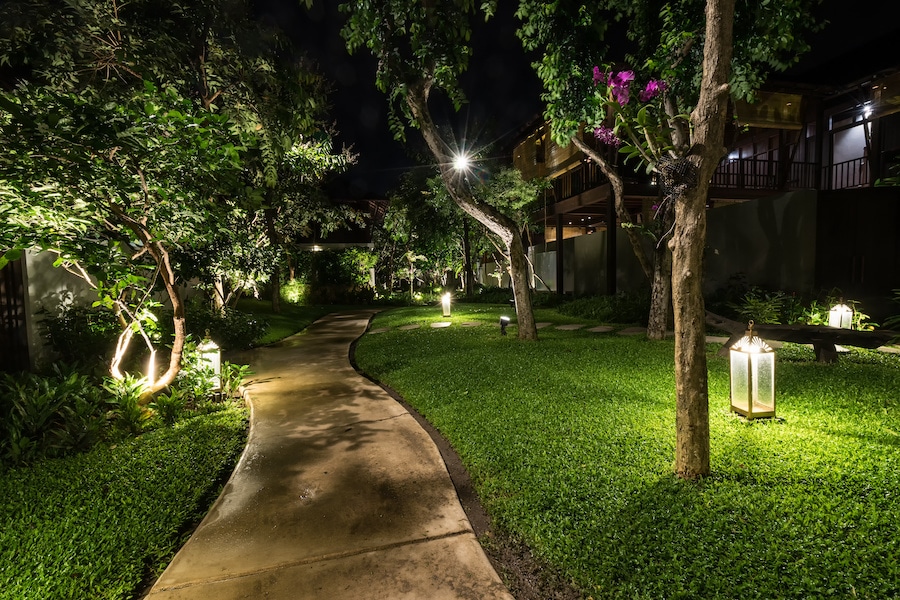 Grazing Lights
Grazing lights are a landscape lighting technique that changes the feel of your outdoor space. It adds depth and dimension. Use grazing lights to highlight walls, patios and plants in your landscape. This type of decor is perfect for adding a touch of colour or creating an accent in your yard.
---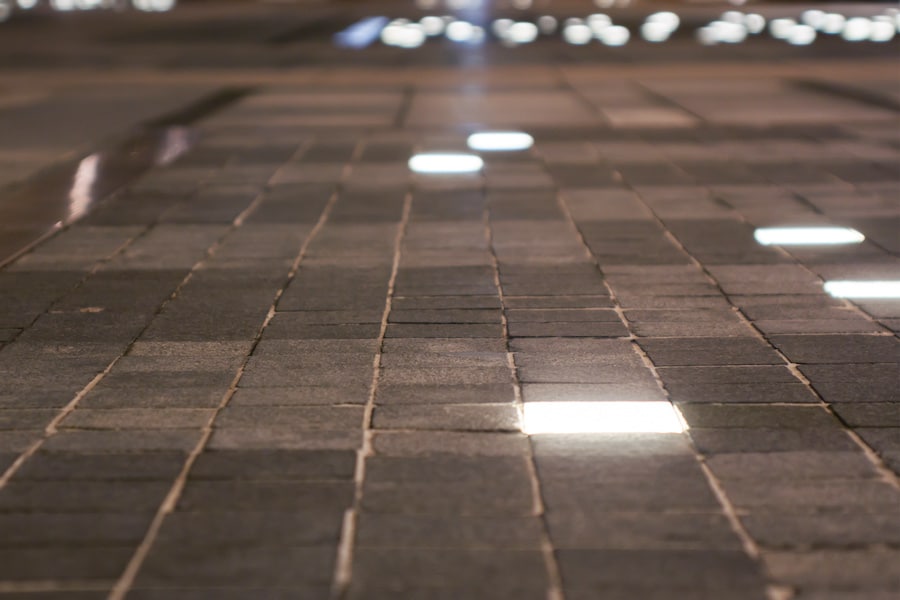 In-Ground Lighting
In-ground lighting is another decorating technique that creates impressive effects in your outdoor landscape. The simplest way to use in-ground lights is to use them for trees. You can also add them to a pond or fountain with underwater lighting, which gives the water a stunning effect.
---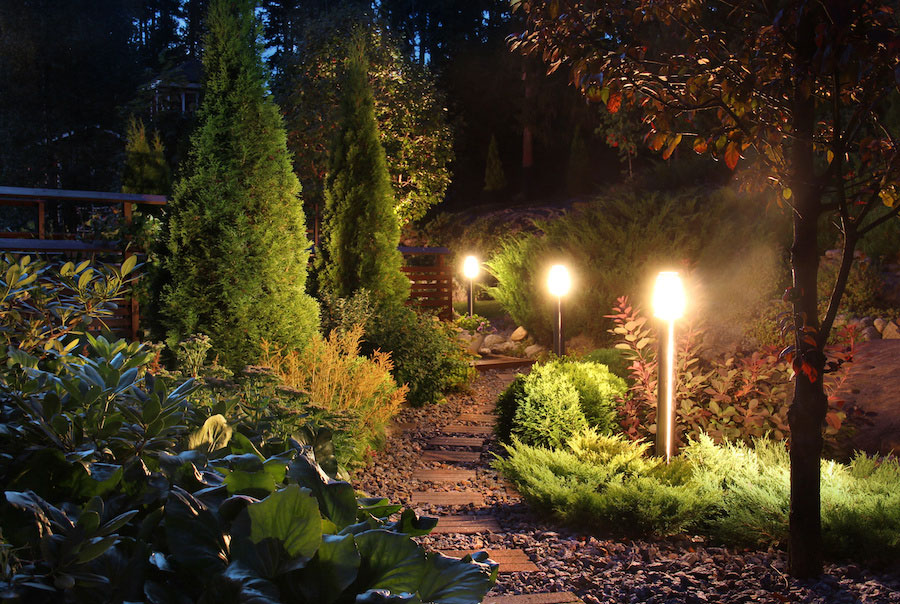 Path & Spread Lighting
Use path and spread the lighting to add safety to a driveway, walkway, or patio. Spread lights are perfect for highlighting large areas, while path lights decorate pathways for an even more stunning effect.
---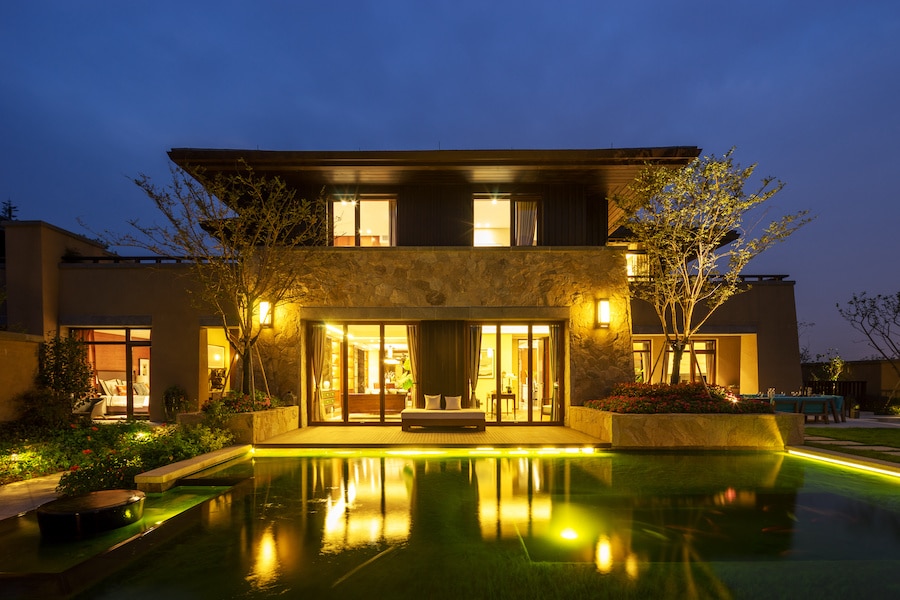 Pond Lighting
Pond lighting can be used to decorate your pond or water feature. This type of lighting allows you to add colour and effects to the water with lights that are typically placed on the bottom of ponds. Fish ponds with lighting look stunning.
---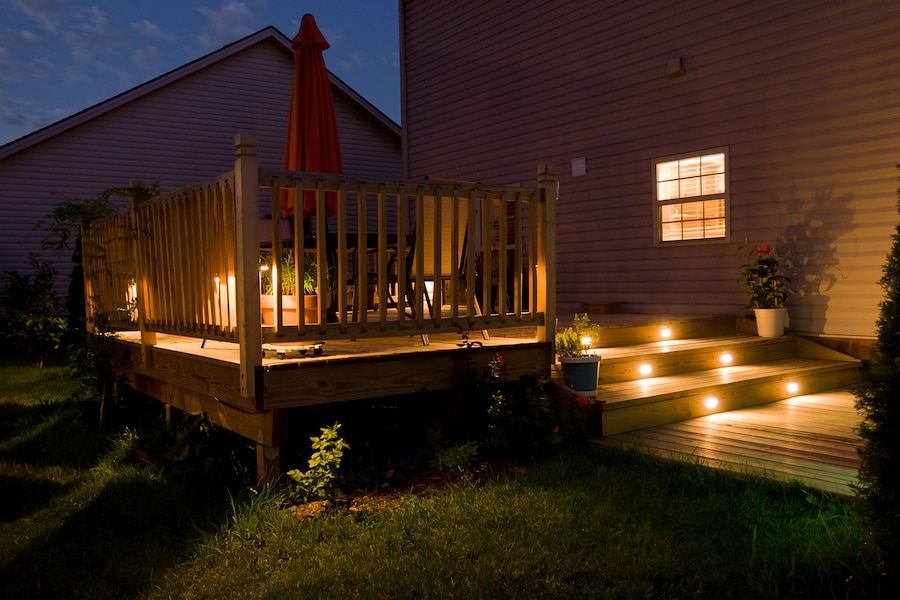 Shadowing
Shadowing lights highlight features in your landscape without changing how the decor looks. Shadow lighting is typically made to cast shadows and is an excellent option for adding dimension without changing what you already have in your yard.
---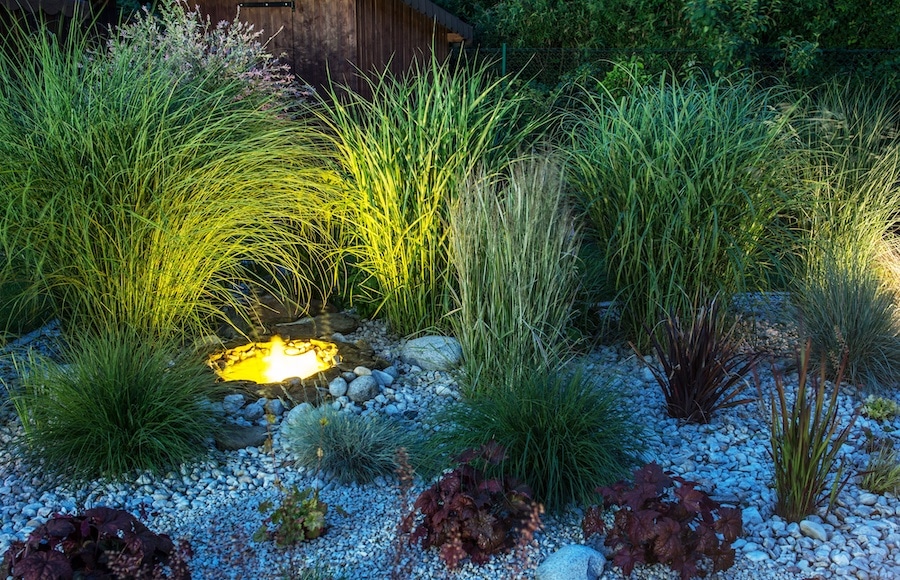 Silhouette Lighting
This landscape lighting idea is perfect for creating a stunning effect in your outdoor landscape. To decorate your garden with shadow lighting, you will need to place lights behind or around objects so that they cast shadows.
Pillars and pergolas are great places to use this decorating technique and can also look beautiful decorating trees, shrubs, or a trellis.
---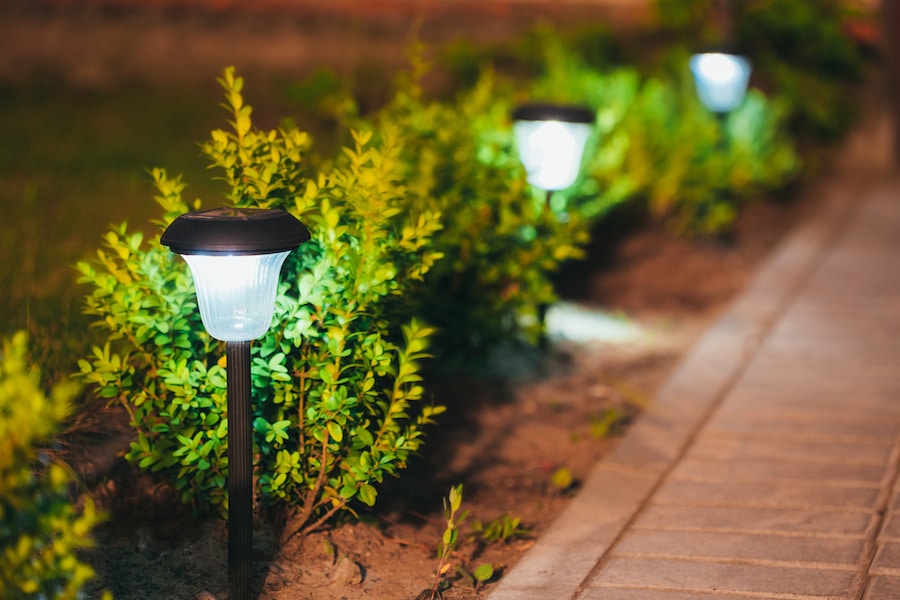 Solar Lighting
These lights are easy to use, inexpensive, and require little maintenance, making them a great decorating option for outdoor spaces. They come in many different sizes and designs. You're sure to find the perfect one for your use.
---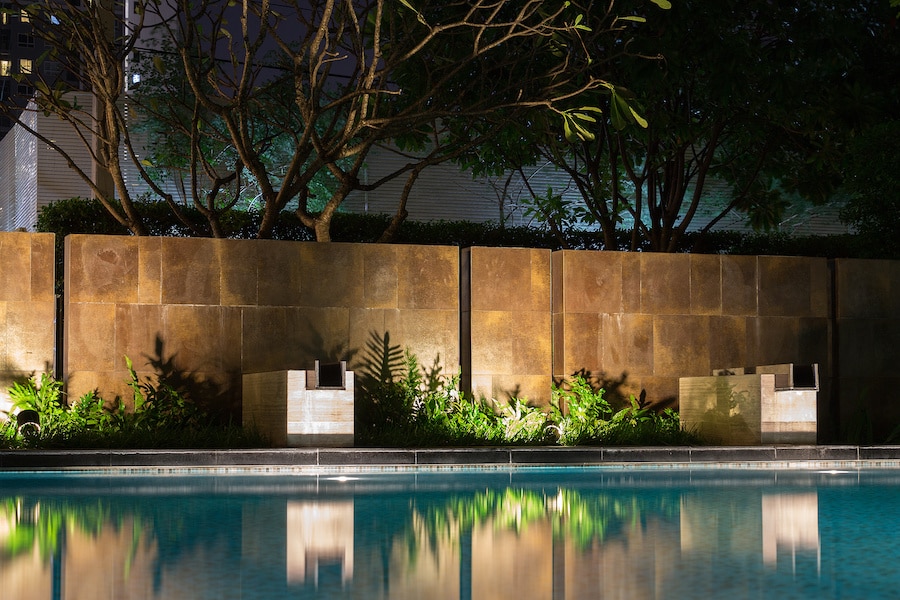 Wall-Wash Lighting
Wall-wash lighting is an easy decorating option for decor in your landscape. This type of lighting is typically placed on the ground or a wall and emits a soft light that creates a perfect ambiance for your yard. This also enhances the wall colour or feature.
Consider the colour of your landscape light; it sets the tone.
For a subtle and natural touch, choose warm white to accent your decor. For something bolder, go for rich blue or cold white lights. You can install a dimmer so that you control the ambience of your outdoor space.
What is a light colour?
Light colour is a term used to describe the actual colour of light emitted by an artificial light source.
If you want your decor to be more vibrant, choose lighting that emits warm white or rich blue light. If you prefer a subtler look, pick lights that emit cold white or soft blue colours. You can control the ambience with a dimmer.
WARM WHITE
2700K
Surroundings with warm colours (brown and cedar)
Natural coloured walls or stone
Red, orange or yellow flowers and plants.
PURE WHITE
3000K
Surroundings with dark materials, like slate, black or grey
Blue or purple flowers and plants
bird baths and cement pillars
BRIGHT WHITE
4000-4200K
Mostly used in modern designs. The "blue" light promotes a crisp and clean look.
for use on walls
pools and ponds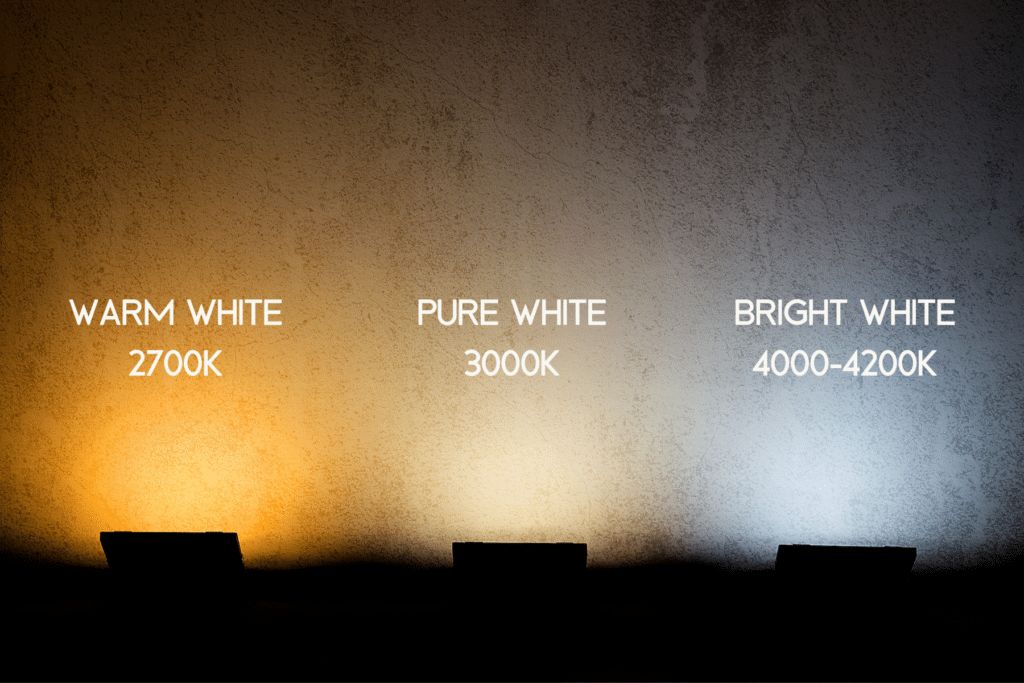 Showcase Your Elements With the Right Beam Spread
To make the most of your landscape lighting, you'll need to consider beam spread so that you can showcase the right decor at the right time.
The wider the beam spread, the more decor will light up. A narrow beam spread is perfect for highlighting features in your yard, so they stand out. Lights with a wider beam spread are great for decorating trees and bushes, as well as spacious areas like your driveway or patio.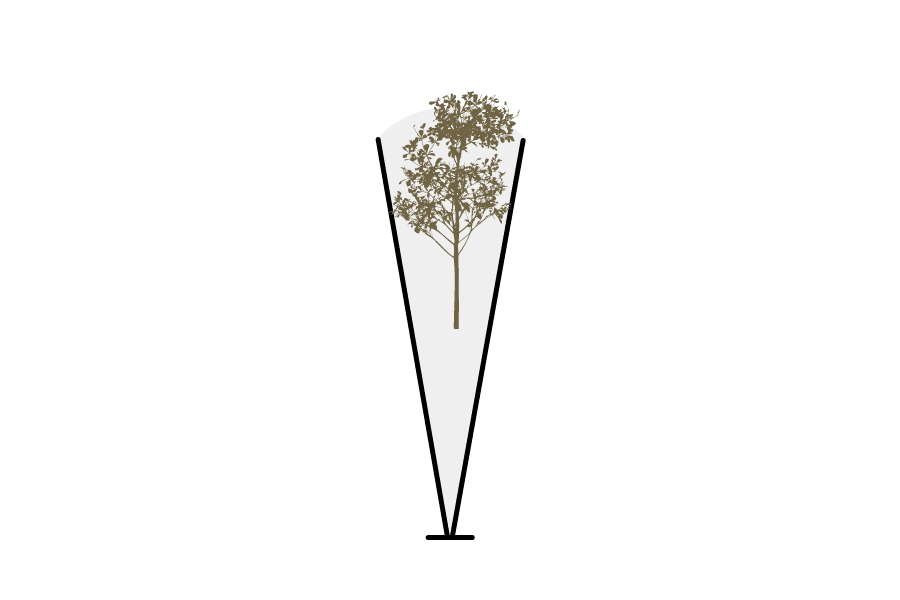 10°/15° Beam Spread
A tall, thin beam of light. Ideal for grazing trees and column features.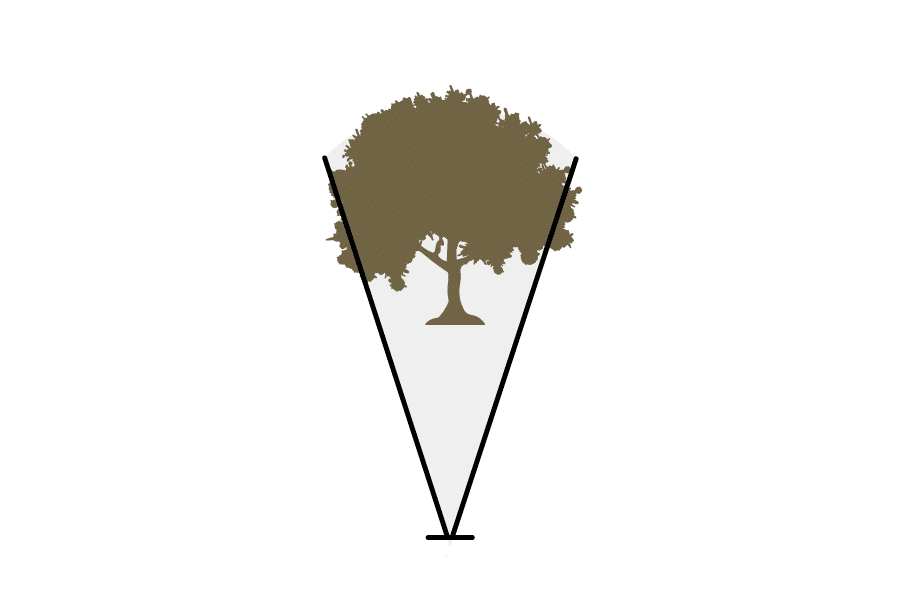 35° Beam Spread
Medium height and width beam of light suited for general accent lighting.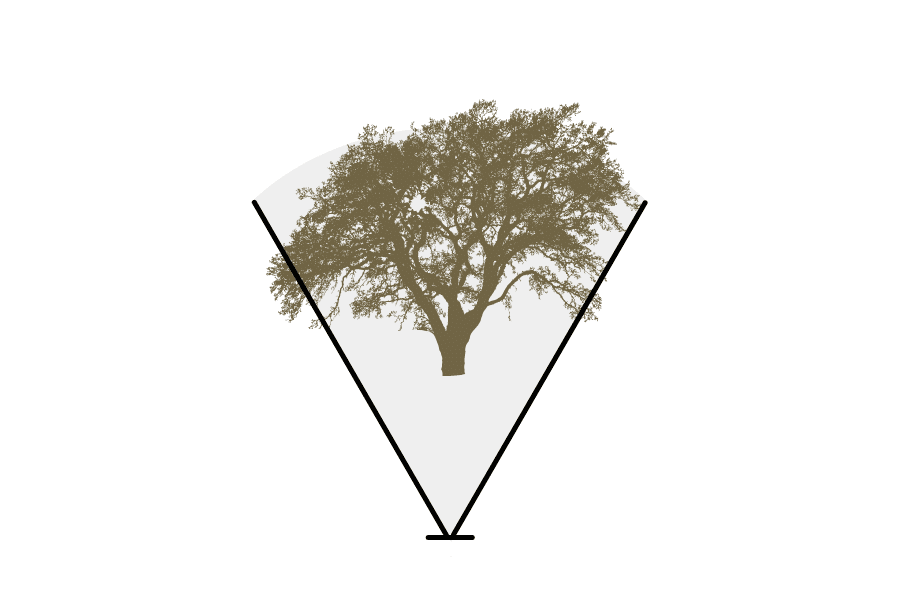 60° Beam Spread
The short and wide beams of light are helpful for broad trees and vast structures.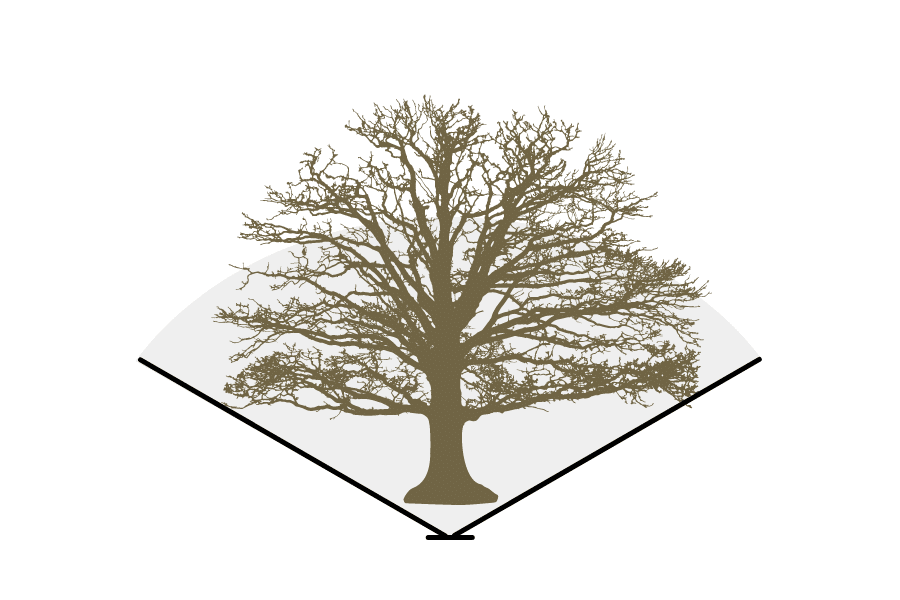 120° Beam Spread
Ideal for wall washing, grazing, and short yet wide objects.
Ready to Take your landscape Lighting to the next level?
Landscape lighting is a great way to add some ambiance and interest to your outdoor space. You can set up lighting in any style that suits your yard. Your inspiration can come from anywhere, and possibilities are endless.
For even more inspiration check out this Pinterest gallery.
For ideas, call or visit to speak to our product experts. They'll help you pick the perfect landscape lighting package for your landscape project.