Top 10 Landscaping Features for Every Budget
This summer, surprise your friends with a backyard transformation. Whether you want to make more of an investment in the design or get creative by adding some simple accessories and accent points- it's easy! Here are ten ways people have livened up their outdoor space this year:
Are you itching for something new? Check out these cost-friendly landscaping ideas that will keep your backyard beautiful all season long.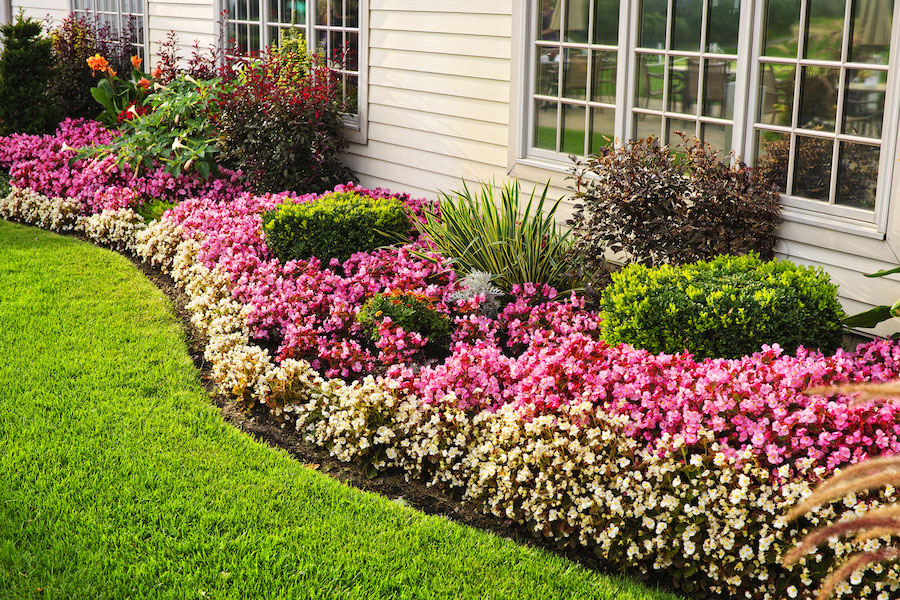 1. Flower Beds
Incorporate your garden with different levels, think beds, baskets, and vines. Add a separate vegetable garden for that country farm feel. Incorporate stonework to accentuate or divide areas of the backyard landscape design while brightening up with flowers in raised flowerbeds or colourful plants.
The choices are endless when setting up your backyard garden, but here are some excellent tips.
Elevate your flower beds for a professional look and feel
Incorporate different levels, think beds, baskets, and vines.
Add a separate vegetable garden for that country farm feeling
Use stonework to accentuate and divide your other flowers
No backyard is complete without a garden. You don't have to be afraid of planting different things; the more, the merrier when it comes down to flowers or other plants outback. Plantlife makes your yard feel tranquil and relaxing while you are enjoying time outside with friends or family members in your own private space!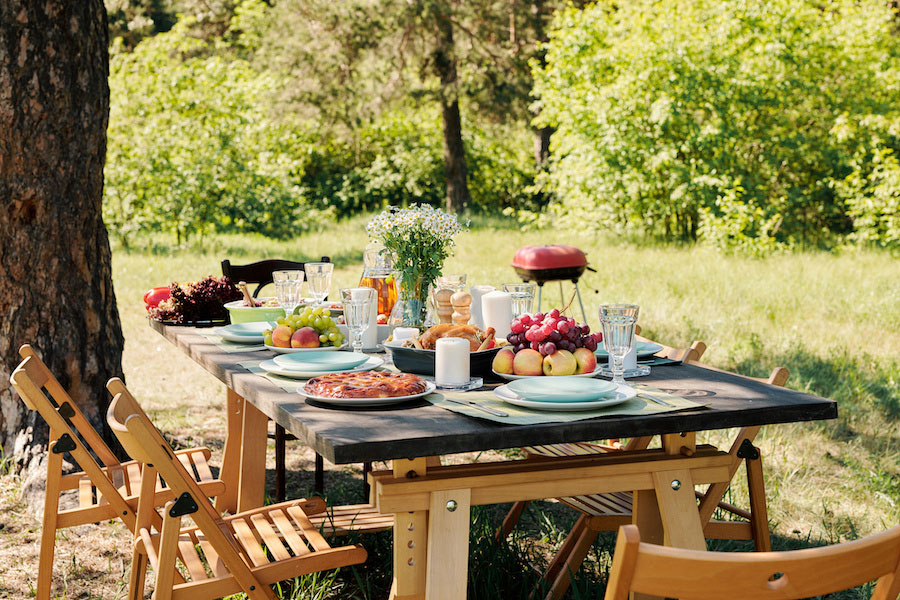 2. Outdoor Dining Space
The summer heat can be suffocating at times, so it is always a relief to escape from the sweltering indoors. A perfect way is to host an outdoor feast in your backyard or on your patio with friends and family. Sit around tables set up for conversation instead of sitting while staring down each other across a long table inside, making time together more memorable than ever before!
Here are a few key features that make all the difference when setting up an outdoor space:
Make sure that's there's enough seating for everyone
Use stonework to make the area stand out from the rest of the yard
Try to set the dining area up so that it promotes social interaction
An old-fashioned picnic bench never goes out of style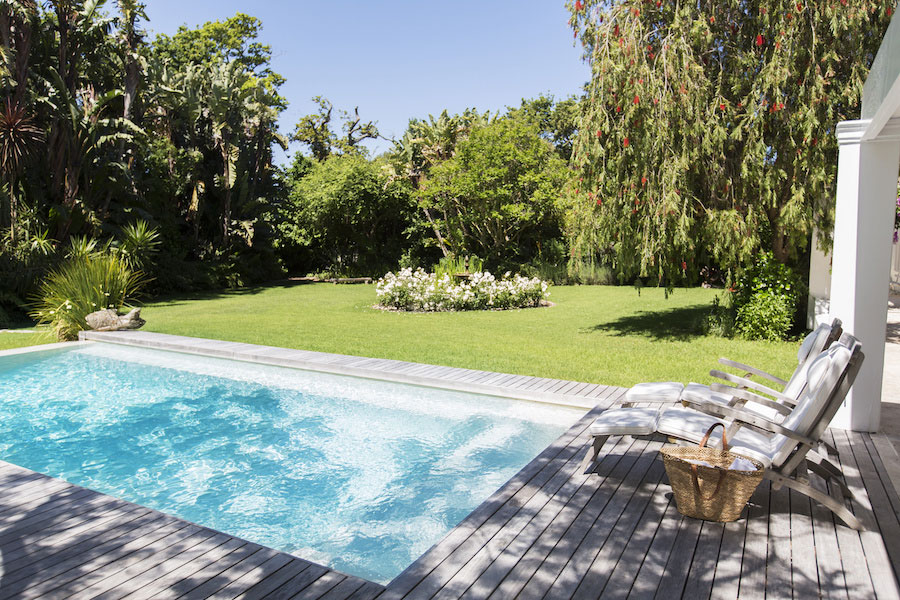 3. Water Features
Pools, ponds, and fountains are a great way to add life and personality to your backyard without spending much. They not only improve the aesthetics of an otherwise bland space but can be used for recreation or relaxation as well! Here is some inspiration on how you could incorporate these water features into your current outdoor living area:
A pond-less waterfall
A pond-less water feature
A koi pond
A water wall
A birdbath
A wishing well
An outdoor shower
It's no secret that our summers are rough, and when it gets to be too much for us, we dream of a spot in the shade where there is water nearby. If your backyard doesn't have an actual pool or if you want more ways to enjoy those hot days at home, then consider adding some additional H2O elements so guests can stay cool all day long!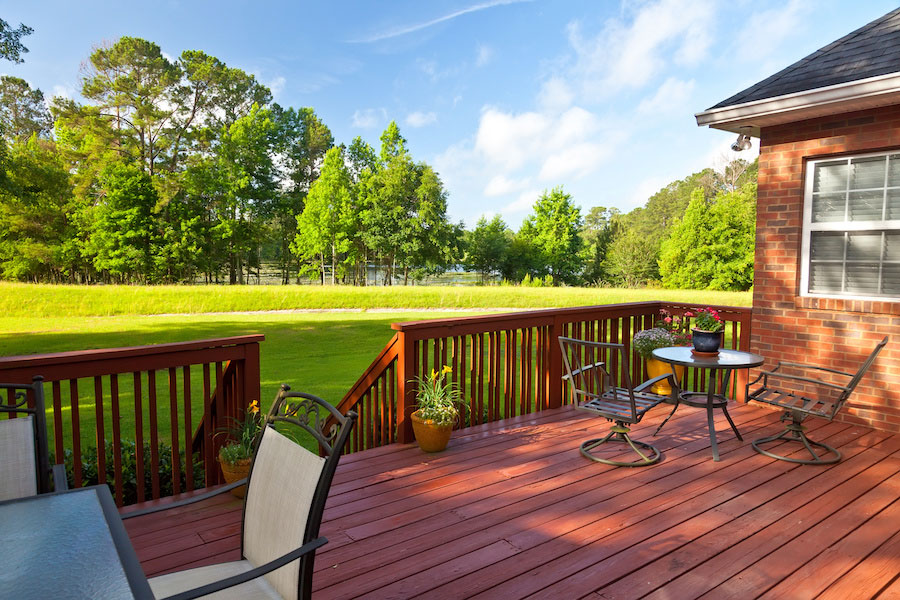 4. A Nice Deck
Do you take your deck for granted? The old, broken and unsightly ones are the quickest way to make a backyard stand out in all the wrong ways. However, having an inviting space with nice decks is sure-fire way to have people ooh and ah over how great it looks! Here's what makes them so desirable:
It's got a fresh stain or coat of paint
There is lattice or other privacy features
No boards, planks or posts are broken
The deck is elevated or at least seems to be
Most people who don't have a pool in their backyard agree that they spend most of their time outside on the deck. It's often considered to be the social capital of your yard, so make sure it is at its best for you and everyone else!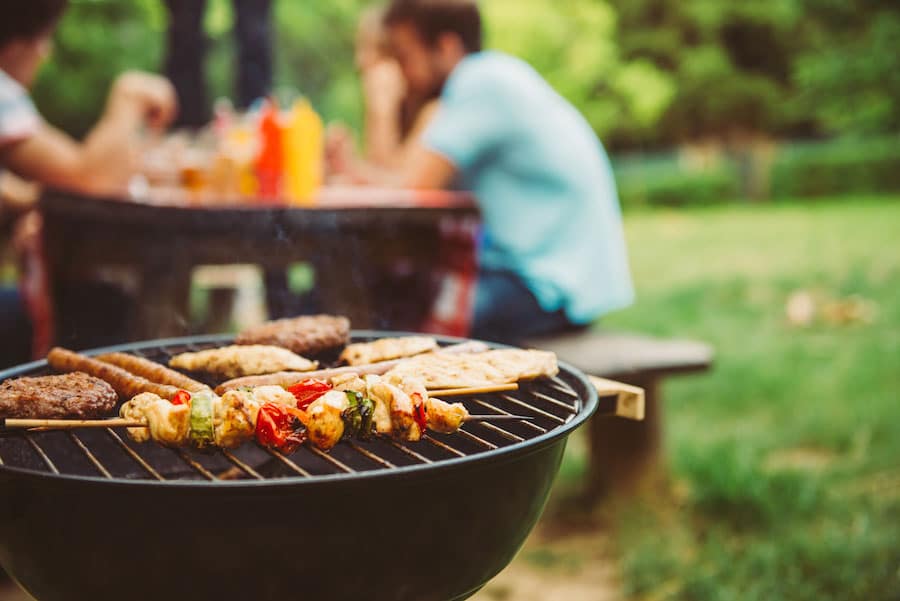 5. The Barbecue Area
When you think of summer, what comes to mind? For many people, the very first thing they'll associate with is the smell of their backyard barbecue. It's a beautiful way to bring friends together for some drinks and burgers on your deck – it doesn't get any better than that! But before setting up this area in your yard, there are a few things we need to keep in mind:
Make sure that if you have a propane barbecue, it's away from any ignition sources
Try to place the barbecue in a social area, such as on the deck or in a room with seating
Keep an eye on your barbecue from anywhere in your yard
Always remember to shut off the gas after use and maintain the tank locked off to kids
Get your outdoor grill ready for the summer with a BBQ that will make everyone's mouth water. Your backyard may be ordinary, but this beautiful centrepiece can turn it into something extraordinary!
This year is all about making an impression on guests and family as they come to visit you at home. Who doesn't love barbecue? But let me ask – have you ever had one right in your backyard?! You're not going to believe how much of a difference having one set up by or near where people are eating has on their experience! It makes both food preparation and clean-up easier because everything stays outside rather than being brought inside after dinner every night.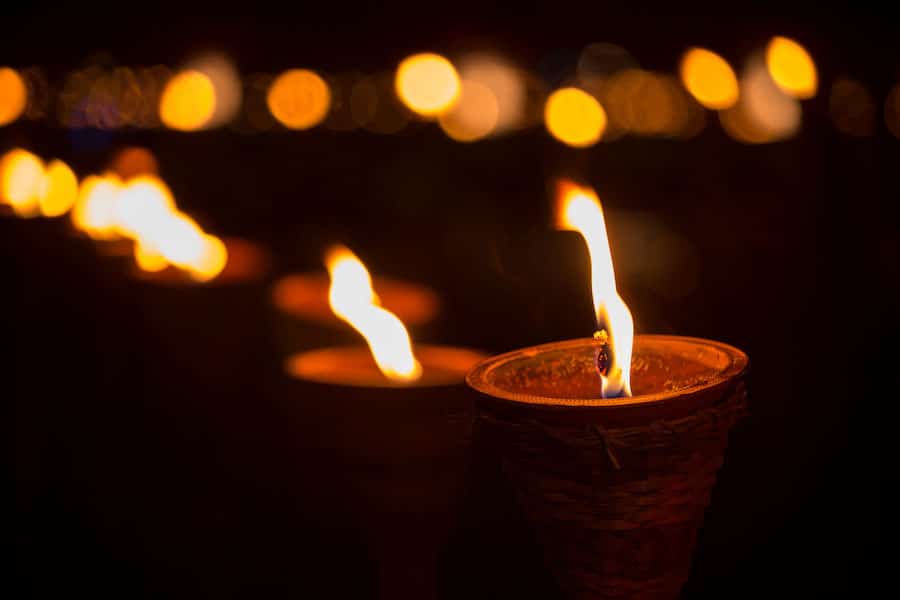 6. Fire Elements
Fire is the element that brings with it warmth and excitement. And now you can get those same qualities to your backyard! With a barbecue or fire bowl, there's no better way to turn up the heat on any get-together. But if cooking isn't for you, don't fret; an outdoor fireplace might be just what you need – but not without some safety precautions first, of course.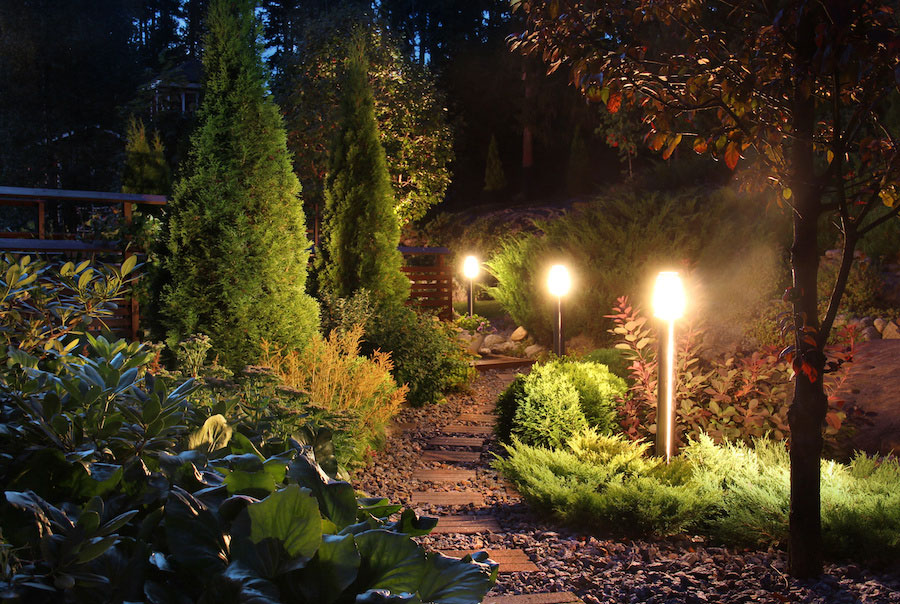 7. Garden Lights
Garden lights are a great way to enjoy your backyard, no matter what time of day. All those sunsets and starry nights you yearn for will be wasted if they go unnoticed because the daytime hours can make it difficult to see anything other than shadows in that space during most times of the week. Luckily there is now an option: LED garden lights! For many people, this type of lighting has made their yard desirable. With newer styles available at Amazon or eBay, these easily installed devices had become popular features inside and out. Modern homeowners want to take advantage of every opportunity life throws at them—even when said opportunities look more like landscaping challenges.
Here are some great ideas for LED lights in your backyard.
Put LED light strips around your deck for next-level curb appeal.
Line your walkways with LED lighting to create a unique feeling
Add intelligent lights for that wow factor. "Alexa, light up the backyard!"
When the sun is shining, enjoy it; but when night falls, and darkness spreads across your yard with its haunting shadows, you can illuminate them all away by installing outdoor LED lights. Waterproof LEDs will brighten up any space so that no evil lurks in the dark for long!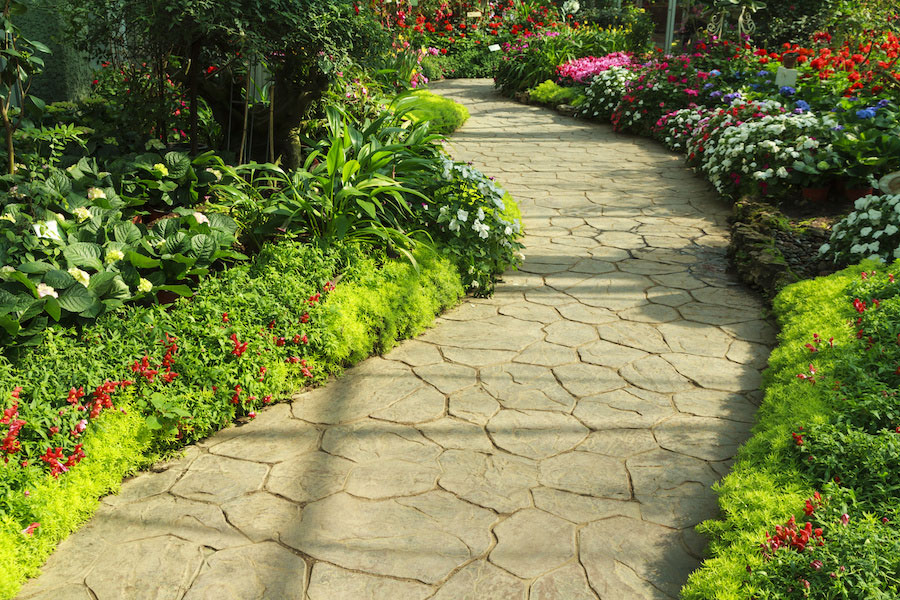 8. Stone Walkways
Stone walkways can make your lawn feel like a calm and relaxing escape, especially if they're well-landscaped. These outdoor paths will help you enjoy the outdoors in different ways: whether you use them to get from one place on your property to another or as extra seating space for guests. You could also add stone walkway lighting!
Some ideas for stone walkways that are easy to install and look great in any backyard space:
A paver walkway
Concrete slab walkway
Precast concrete walkway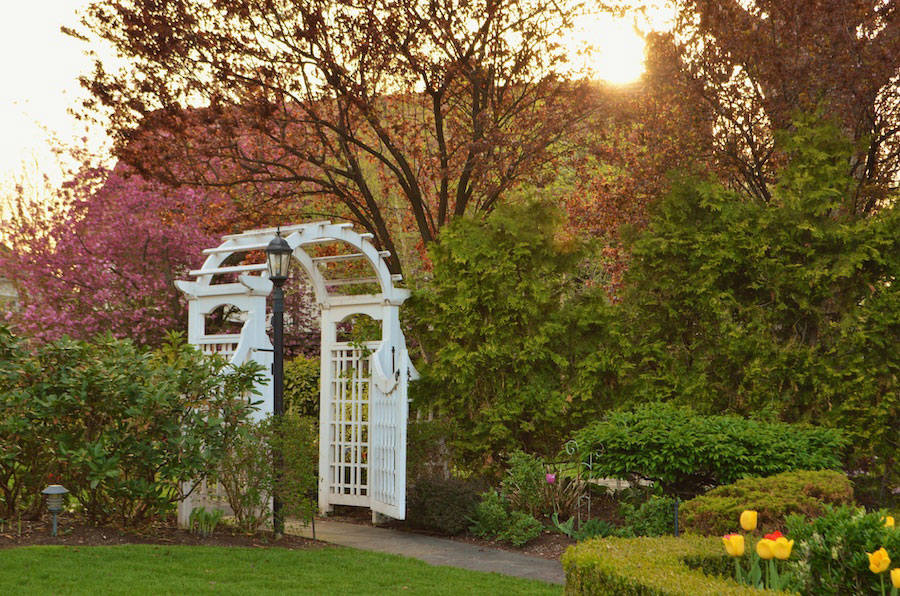 9. Archways
Imagine this, you come down the stairs of your lovely new deck and smell delicious BBQ before seeing a well-lit stone path that leads to an archway. As you walk through it, all external stress is left behind. Tranquillity reigns supreme as if being transported into another time and place.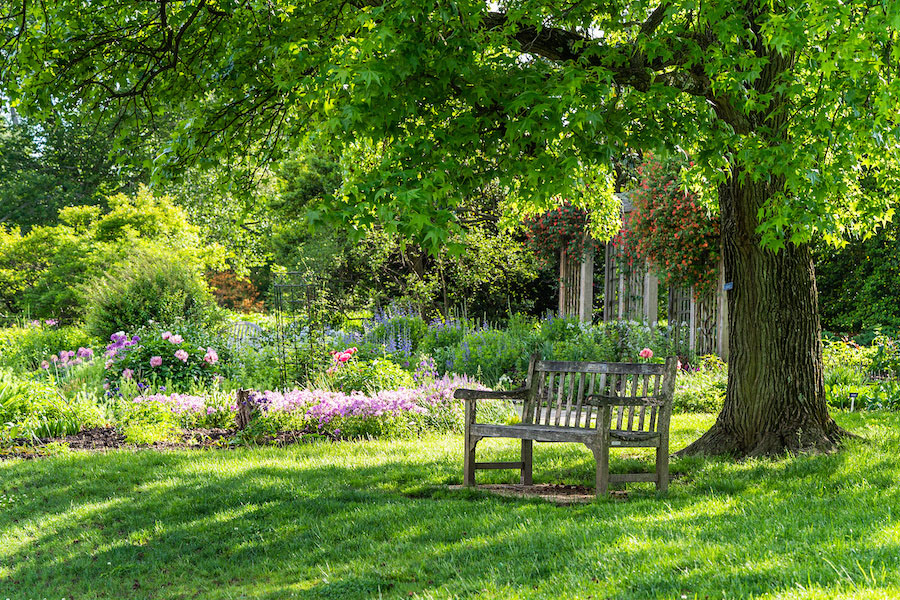 10. Zen Space
It sounds like a term that gets thrown around a lot these days, but what does it mean? Zen is about feeling relaxed and at peace. For some people, this could be by sitting to meditate in the quietest spot they can find; for others, it might take place outside on their yoga mat or comfortable bench. If you have an area of your yard away from the house where you know you'll feel peaceful just looking out over nature, then permit yourself to spend time there each day!
It's easy to forget what we all know. The summer is short, and it goes by faster than you think. It also means that whatever time I have left will be spent indoors or in the office, not outdoors having fun with my family like an average person would do during this season. When there are still moments where everything feels perfect and happy, I'm going to remember how vital these fleeting times can be. They're coming more infrequently as days go by now that school has begun again.
We're Here to Help You Tackle Landscaping Project
As you plan your landscape, it's essential to keep in mind that not everyone has the same budget. We can help by matching your needs with a design and deliver an affordable project for any budget. The ten landscaping features we have listed here are sure to make anyone's yard great-looking at every price point! Have you decided which of these features is best for your home?
If so, visit us online or contact our team today, and we will be happy to provide more information on how we can create something beautiful just for you. Whether small or large, we want all of our customers satisfied when they leave one of our projects behind them.
Reach out to us today to get started!